The Maryland area is home to many cool events, including musical festivals, pow-wows, fairs, food festivals, jousting (and other sports), and lots of cons. My favorite con (more precisely, the only one I go to) is the Small Press Expo.
I spent about five hours at SPX 2014 this weekend and I wanted to jot down a few notes about my awesome time.
First off, I met the completely amazing Emily Carroll.
Unfortunately, I forgot to bring my copy of her new book Through the Woods, so she signed another of her art books for me, and we chatted about publishing online versus in print.
I met the charming Eleanor Davis and got a signed copy of her beautiful new book, How to be Happy.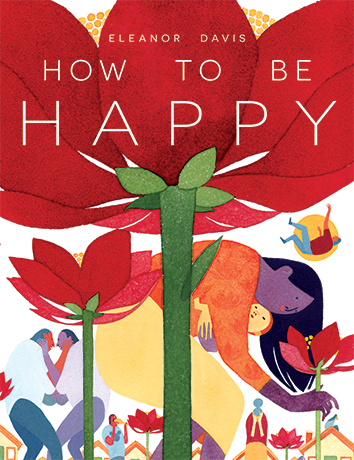 I met the very awesome Molly Ostertag of Strong Female Protagonist fame and saw a copy of the new print edition of SFP, and snagged a copy of her earlier work Bacchanalia.
If you're not reading SFP, start now. Right now.
I met Katie O'Neill and got a print copy of Princess, Princess, which is adorable.
I met the fantastic Sophie Goldstein and Jenn Jordan, and picked up print copies of House of Women and Darwin Carmichael is Going to Hell. They were wonderful company and I wanted to hang out with them all day talking about Dune and weird movies from the 1980s.
I met Thomas Siddell of Gunnerkrigg Court, and got a print of Coyote.
I met Ben Fleuter of the very beautiful and cool comic Derelict.
I re-met Evan Dahm of Vattu, Rice Boy, and many other beautiful and surreal stories, and I got a print of his new, well, print.
I met Jon Rosenberg of Tales from a Multiverse while wearing one of his t-shirts, and got a print from him too. And I also met Sarah Dill, of Distillum, and Shoona Browning, of Ellie of the Stars, and artist Natasha Tara Petrovic, and last but not least, I met Jeremy Whitley of Princeless, which I picked up for my daughters.
So thank you to all the wonderful people at SPX! Can't wait to see you next year with all your new books and artwork!